The Talent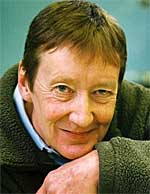 Eric Helland ¥ as Elroy
Eric Helland first appeared on screen in the late 1970s as a doorman in the feature A Different Story. That door opened to television appearances including Hill Street Blues, Scarecrow & Mrs. King, Misfits of Science, multiple episodes of Lou Grant, and the miniseries Out on a Limb with Shirley MacLaine as well as the feature films Lessie's Rainbow, The Being (with Martin Landau), and once again with Shirley Maclaine in Waiting for the Light.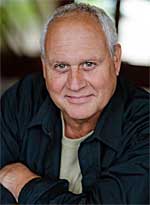 Russ Kay ¥ as Roscoe
Russ Kay's film credits include Take 38, The Pony Man, and Lords. His roles have ranged from Microsoft industrials to a stint as Uncle Ernie in Tommy. Other professional work encompasses TV, voice-over, print modeling, singing, and directing. On stage Russ has recently been seen in Calling Nancy Drew. When not acting he enjoys playing saxophone, guitar, harmonica, and ukulele.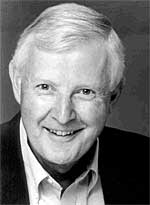 David Selvig ¥ as Lutz
David Selvig studied drama at the University of Minnesota and has appeared in the films Rogue Saints, Musical Chairs, The Pocket Watch, The Quiet Sea, and Skipping Stones. His many stage credits include The Foreigner at Taproot Theatre, where he is a staff member. His work also includes TV commercials, print advertising, and Imagination Theater on national radio.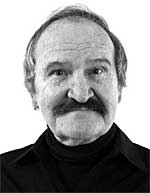 E. Allen Kent ¥ as Donovan
E. Allen Kent received his MA from the University of Washington and PhD from Wayne State University. He also founded the drama department at the University of Alaska, Anchorage where he served as Department Chair for five years. A member of Actors' Equity since 1958, he has acted in over 100 productions for film, stage, and television. Mr. Kent has worked in NYC, Kansas City, St. Louis, Pittsburg, Lee, Seattle, and Anchorage. He is a member of the Stage Directors' Society and has directed over 50 plays and musicals.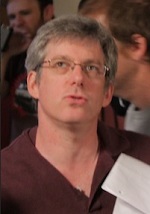 Stuart Baker ¥ Director
Stuart Baker is a director-writer-producer, based in Seattle. He has collaborated with Younglings writer/producer Jeff Beauvoir on a number of projects, including the direction of Jeff's play Roundtable. A graduate of NYU Film School, Stuart has worked a variety of positions in the industry over the years, including a production role on the historical first season of The Simpsons. Obsessed with cinema since birth, Stuart's origin story can be found within the frames of his sci-fi / fantasy retro opus Supply and Demand. Stuart is also known for his post-production expertise with the Hollywood studios, developing new technologies for the management of their film and television archives.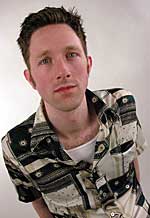 Jeff Beauvoir ¥ Writer-Producer
Jeff Beauvoir is an award-winning screenwriter and occasional contributor to the juggernaut humor website Cracked.com. His sci-fi relationship comedy Pleasure Bot was selected by Seattle International Film Festival for its monthly staged reading series Catalyst First Draft. With his feature script Branded, Jeff was a finalist in a number of script competitions (see here, here, here, and here) and a grand prize winner for thrillers in the New York Screenplay Contest. An erstwhile singer-songwriter, Jeff has produced music heard on MTV's The Real World and seen in the top ten charts of the CMJ New Music Report. He vows to produce one of his many feature film scripts before we all become Younglings.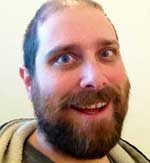 Rev. Dr. Lord Samuel Rudolph ¥ Writer
Samuel Rudolph, a lover of Star Wars and arguments, has a great passion for film and theatre. He has worn many hats in the world of performing arts: Actor, Writer, Director, Producer, Stage Manager and Audience Member. From Children's Theatre to Independent Films to National Commercials, he has loved every second in the entertainment industry. He is very happy; the voices in his head finally have their chance to speak.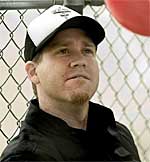 Jeremy Mackie ¥ Director of Photography
Jeremy has shot, lit and edited film projects in the local film community for more than seven years, and has the pleasure of working with some of the hardest-working and most talented people in Seattle. Jeremy's lighting credits include Safety Not Guaranteed, Your Sister's Sister, Eden, Fat Kid Rules the World, Grassroots, and the Indie Spirit Award-nominated The Off Hours. As an editor, he's cut several short films and art projects through the years, including Victory Point and How to Enter a Bedroom.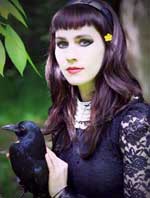 Tiffany Bennett ¥ Production Designer
Tiffany is an artist presently living in Seattle. She comes from a background in painting and drawing and has expanded in the past 5 years into animation, set design, and sculpture. She studied animation at the Los Angeles Academy of Art and graphic design at Los Angeles Pierce College. She moved from Wisconsin to Los Angeles to pursue an art career, co-founding the "Blank Space Art Gallery" in Hollywood, CA. Her paintings were also featured at galleries including the Cannibal Flower Collective with other collaborators such as Mark Mothersbaugh of Devo, and Mark Ryden. After moving to Seattle she became a volunteer at the Northwest Film Forum as an assistant to the studio director. Through her affiliations at the Northwest Film Forum she has worked on various independent projects as an actress, animator, set and costume designer, makeup artist, technician, and assistant director.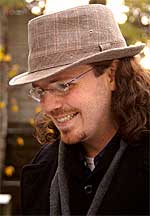 Landon Salyer ¥ Assistant Director
Landon Salyer is an assistant director and producer, known for Behind Closed Doors (2007), The Collectibles (2012) and The Darker Path (2014). Landon has AD'd and crewed on a number of local Seattle productions and has devoted his life to narrative filmmaking. Check out his IMBD page for more info.
Full cast and crew
Starring
Eric Helland as Elroy, Russ Kay as Roscoe, Dave Selvig as Lutz, E. Allen Kent as Donovan
Screenplay by
Rev. Dr. Lord Samuel Rudolph, Jeff Beauvoir
Story by
Rev. Dr. Lord Samuel Rudolph, Jeff Beauvoir, Stuart Baker
Director of Photography
Jeremy Mackie
Production Designer
Tiffany Bennett
Assistant Director
Landon Salyer
1st Assistant Camera
Andrew Mudd
2nd Assistant Camera
Ryan Enkema
Location Sound
Jason Van Hoy
Script Supervisor
Laura Lindle
Asst. Script Supervisor
Laird Jimenez
Hair & Make-up
Tiffany Bennett
VFX Make-up
Kenneth Calhoun
Scissors VFX
Brian Rosenquist
Art Department
Joshua Green
Set Decorator
Marshall Riser
Graphic Design
Courtney Comfort
Design Photography
Dan Morris
Location Scout
Mae Beauvoir
Location Manager
Ariel Kim
Set Photography
Ryan Enkema
Production Assistants
Sandy Beavers, Christina Corcoran, Jacob Daley, Dave Anderson
Additional VFX
Steven Strout
Sound Designer
Jeff Beauvoir
Special Thanks
Kara Beauvoir, Cyndi Zhang, Amanda Barott, Alix Branwyn, Sarah Crowe, Allison Eckert, Ben Kasulke, Ariel Kim, Gi Kim, Ok Kim, Fabian Kim, Stephen Les, Matt Levinthal, Jesse Moore, Aaron Morris, Dan Morris, Sir Jason Ross Munday III Esquire, Christian Palmer, Chris Pugh, Maya Skolnik, George Wing, Karl F. Kearney, Mt. Baker Dave Anderson, Mae Beauvoir, Jacob Daley
The filmmakers gratefully acknowledge:
Yak's Teriyaki, Courtney Comfort
www.courtneycomfort.com
Fat Yeti Photography
www.fatyeti.com
Lantern Press
www.lanternpress.com